More than just a cleaning company
Are you looking for a professional partner to clean and maintain your business? Besides impeccable cleanliness and hygiene, Orisma guarantees a pleasant and flexible partnership. Tell us what you need, and we will deliver the best solution.
  Always at your service
  Fast and flexible
  Professional staff
  Fair prices
  A view to the future
This is how we make your company shine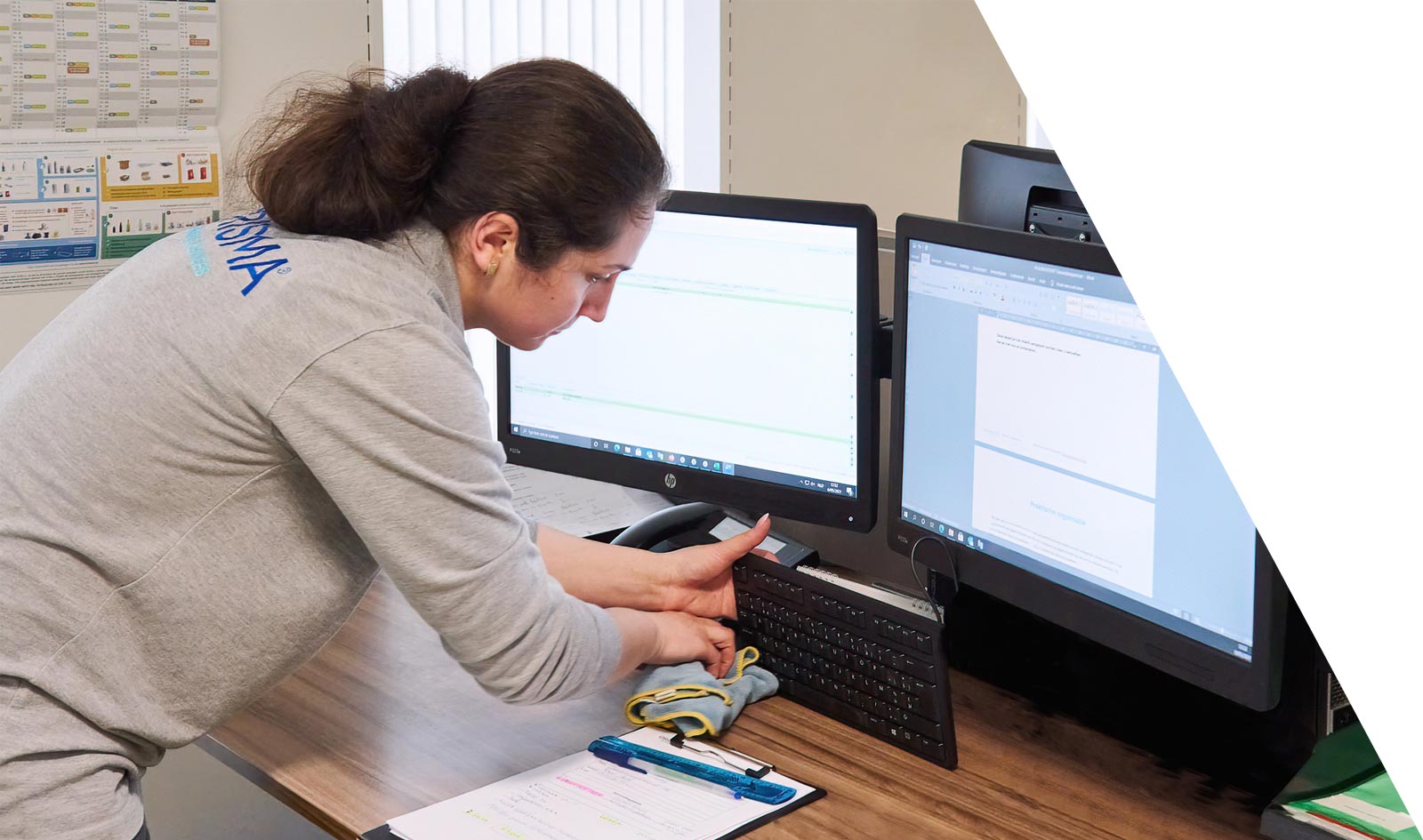 Cleaning
Offices, company premises, logistics centres, hotels and restaurants, gyms, shared spaces, you name it: clean and well-maintained surroundings are important. You can count on our flexible, ecological service.
Window cleaning
Sparkling windows give your business a clean, professional image. Call on us to clean your windows, look after your window frames, freshen up your façade panels, etc.
We also work at great height.
Building maintenance
Does your roof need maintenance? Does your car park need cleaning? Or is it time to clean your solar panels? Our team is here to help you.
These customers already preceded you
"I like working with Orisma because of the strong follow-up. You are always available, friendly, think along with the customer and are flexible when necessary."
Ilse De Souter | DaVinci International School Antwerp
"The supervisors and commercial staff of Orisma stand for a correct and pleasant follow-up. They punctually meet appointments and the service is very flexible. The quality of the work is good, even very good."
Hans Van Weyenberg | Boerinneke
"The reason I like working with Orisma is that they provide excellent communication and site follow-up every time. Orisma is very flexible and can bring in extra manpower at the last minute if needed. The invoicing is correct, the prices are in line with the market and, last but not least, they clean well."
Jan Van Mele | Juntoo/Exterioo
"Orisma offers an excellent service for a good price. We like the flexibility, the quality of the work and the fact that you customise your services to our needs."
Andreas Kountouriotis | MEININGER Hotel
"We are very satisfied with the cooperation, whereby the implementation is always taken care of and, above all, we are relieved of the burden."
Djef Abbeloos | Fashion Society Group
"From the commercial contact to the actual execution, Orisma guarantees the promised cleaning. Any remarks, adjustments or the necessary flexibility are not avoided. Orisma stands for word and deed."
Maxiem Rediers | ProFas
"Professional, good teams, proactive, thinking along. Very pleasant cooperation."
Lennert Raes | MVRO
A clear vision of cleaning and maintenance
Our approach
For many companies, cleaning and maintaining buildings and offices is a sore point. It's an extra task on top of all your other professional duties. Orisma always aims to provide the best solution with customised service. We focus on flexibility, reliability and sustainability. That way, we can take all the work off your hands.