Your general cleaning in professional hands
Cleaning is a specialist matter, especially when it comes to cleaning offices, shops and businesses. However, our expertise extends further than that. We would love to look after your hospitality company, building site or shared spaces, for example. And we work all over Belgium.
Our general cleaning services take the hassle of cleaning off your hands. Orisma stands for:
Customised service
Skilled and motivated staff
Less impact on the environment
General cleaning tailored to your business
Every business is different, which is why we provide custom services for your company. Do you want a one-off cleaning session following the renovation of your premises? Or are you looking for an expert cleaner to clean your office every week? Clear instructions that are carried out properly are what you need to get tip-top results. As experts in general cleaning, impeccable service is our top priority.
In the hands of experienced cleaners
Our staff are experienced, skilled and thorough. They receive the right training and have the knowledge they need to deal with general cleaning at your company in a professional manner. We also invest in the right tools to enable them to work efficiently and comfortably. We always look for a team that suits your company. That way, you can be sure of enthusiastic, motivated staff who are happy to go that extra mile for you and your business.
A sustainable partner
It goes without saying that Orisma complies with all the rules and regulations for welfare and the environment. But we also like to take things one step further. We use biodegradable products wherever we can, we keep an eye on how much water we use, and we save energy so that we can give you a clean business and reduce our impact on the environment at the same time.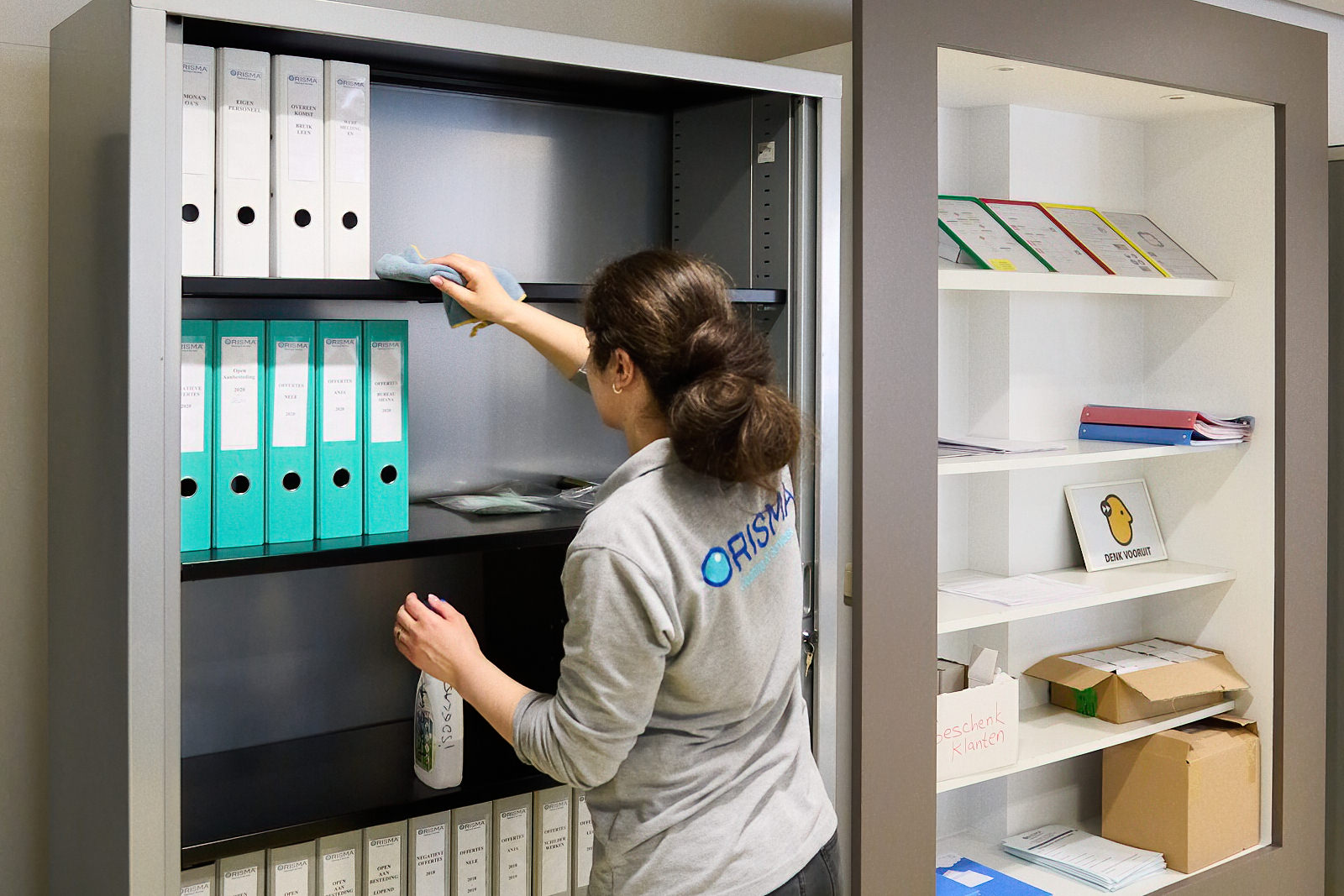 Are you curious to find out how we can help with the general cleaning at your company? Feel free to contact us or ask for a quote right away.