Cleaning
Offices, company premises, logistics centres, hotels and restaurants, gyms, shared spaces, you name it: clean and well-maintained surroundings are important. You can count on our flexible, ecological service.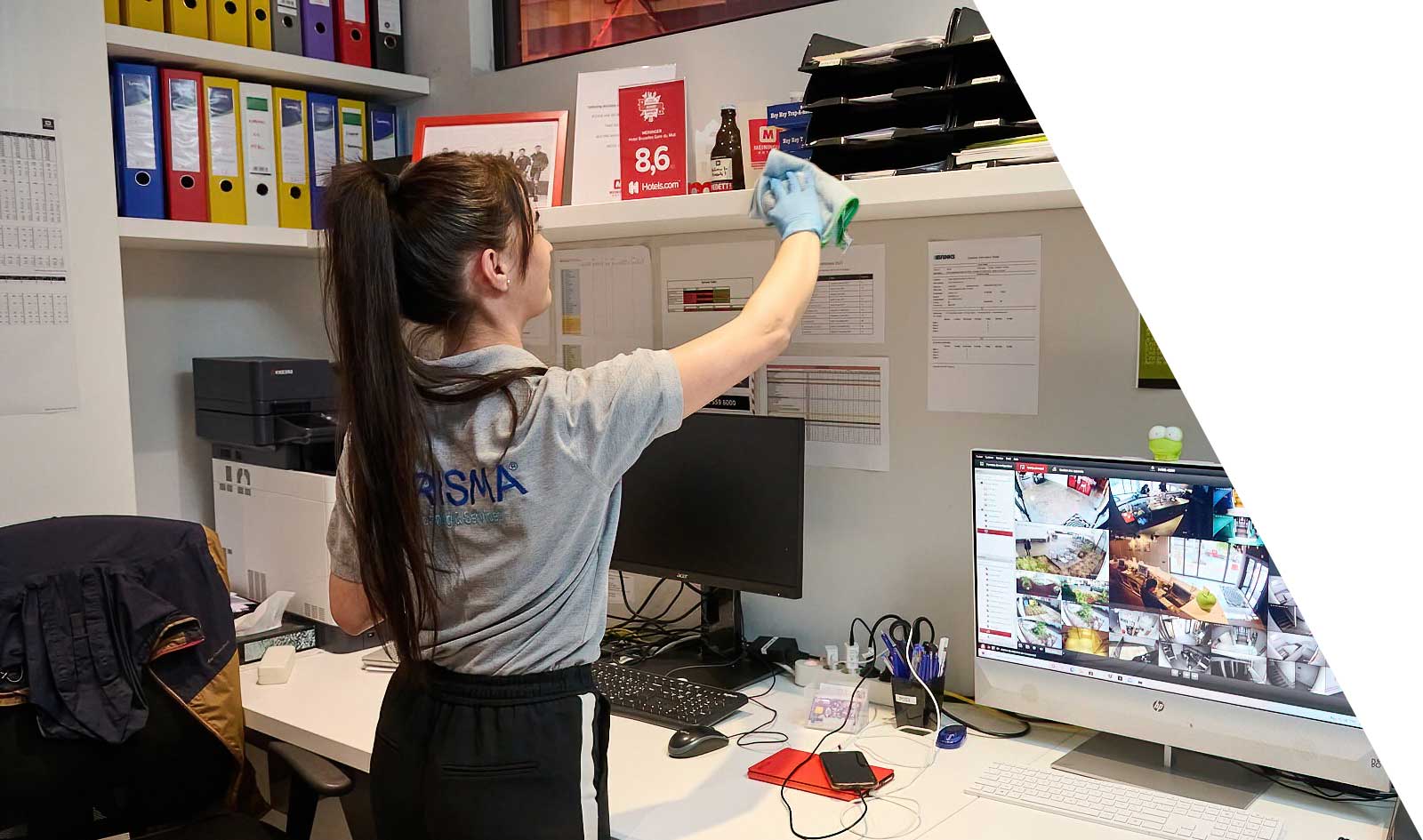 General cleaning
Cleaning is a specialist matter, especially when it comes to cleaning offices, shops and businesses. However, our expertise extends further than that. We would love to look after your hospitality company, building site or shared spaces, for example. And we work all over Belgium.
Specialist cleaning
Orisma offers a range of cleaning services tailored to businesses and professionals. Our specialised teams clean floors, ceilings, stairwells, carpets, etc. in the widest range of buildings imaginable, from medical practices to warehouses.
Industrial cleaning
Orisma is your partner for industrial cleaning as well. We are right at home in the food industry as well as non-food sectors. Industrial cleaning requires special cleaning techniques and knowledge of the rules and standards in your sector. Thanks to our well-trained staff, you never have to worry about hygiene in your working environment.
A clear vision of cleaning and maintenance
Our approach
For many companies, cleaning and maintaining buildings and offices is a sore point. It's an extra task on top of all your other professional duties. Orisma always aims to provide the best solution with customised service. We focus on flexibility, reliability and sustainability. That way, we can take all the work off your hands.