Creating a healthy workplace together
You spend a large part of your day in the office. That is what makes it so important for you to have clean and healthy surroundings. Our teams are eager to tackle the general cleaning of offices and companies – and we do it all over Belgium.
Tailored to your company
Every company is different, and every office is different. That is why we provide thorough cleaning, tailored to your company. We draw up a plan according to your needs and wishes. Do you want to use our services on a one-off basis? Or are you looking for an expert cleaner to clean your offices every week? As experts in general cleaning, impeccable service is always our top priority. Clear arrangements that are implemented properly always ensure tip-top results.
Thorough cleaning
Besides cleaning your offices, our staff also attach importance to cleaning the contact points and shared spaces at your company: meeting rooms, toilets, car parks etc. We can also help you with cleaning services for floor coverings. Thorough deep cleaning ensures your carpets look fresh and stain-free again.
Thanks to our extensive range of services, both staff and customers will always be able to enjoy clean and pleasant surroundings.
Cleaners who make us proud
We work with our own equipment and cleaning teams to clean your offices. We always put together a motivated team that suits your company. All our staff are experienced, skilled and thorough. They are fully trained and have the expertise they need to clean your company professionally.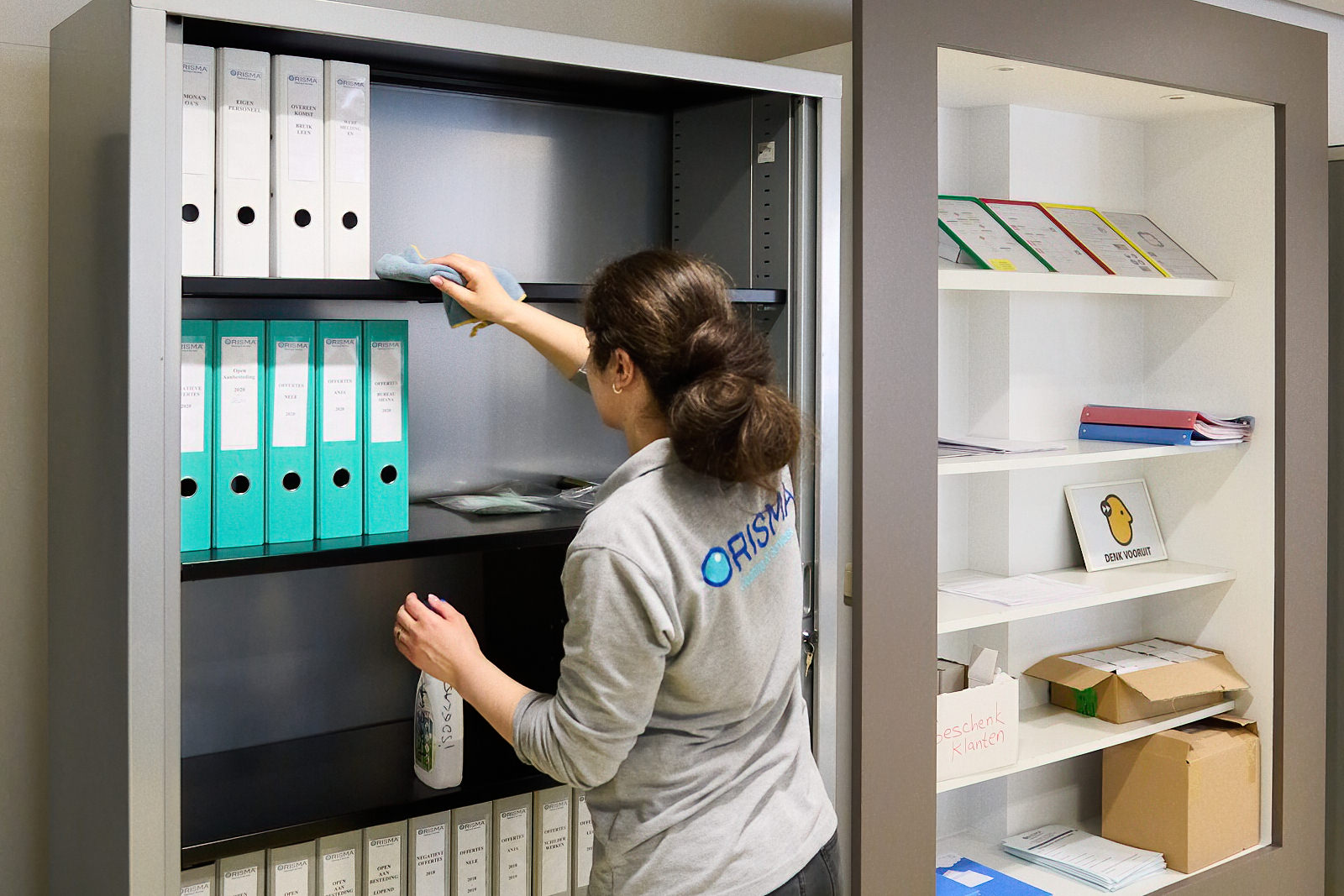 Do you want to find out more about office cleaning?
Would you like to know about our professional approach to your office? Feel free to contact us. Together we will come up with an approach that is tailored to your company.